Do you own a pair of Crocs? If so, you may be wondering "Where are Crocs made?" Where do they begin their journey as pressurized chemical compounds to your toes? Are they conjured in some distant and exotic land or shipped pre-assembled from who-knows-where? These are questions that many people ask, but few are prepared for the answer.
Crocs began as a Canadian invention, though now their production facilities are located in seven other countries, namely: Bosnia, Herzegovina, China, Romania, Argentina, Indonesia, and Vietnam. New Crocs usually come with a label indicating the country where they were manufactured.
Today, we'll learn about where Crocs are made and how to spot fakes.
Crocs Shoes Production
At first, Crocs were manufactured in Canada. Soon enough, the company realized it needed to expand its network of factories to meet the high demand for its popular shoes.
Currently, Crocs are manufactured in seven different nations: China, Vietnam, Herzegovina, Romania, Argentina, Indonesia, and Bosnia. Each authentic pair of Crocs has its country of origin printed on its label.
Crocs used to run factories in Italy, Mexico, and some other countries, but it shut down those factories in 2018 and outsourced production to third-party entities. The footwear giant cited the reduction of production costs and generation of higher revenue as the main reasons behind the closure of the manufacturing facilities.
Nurse Wearing Red Starlight Crocs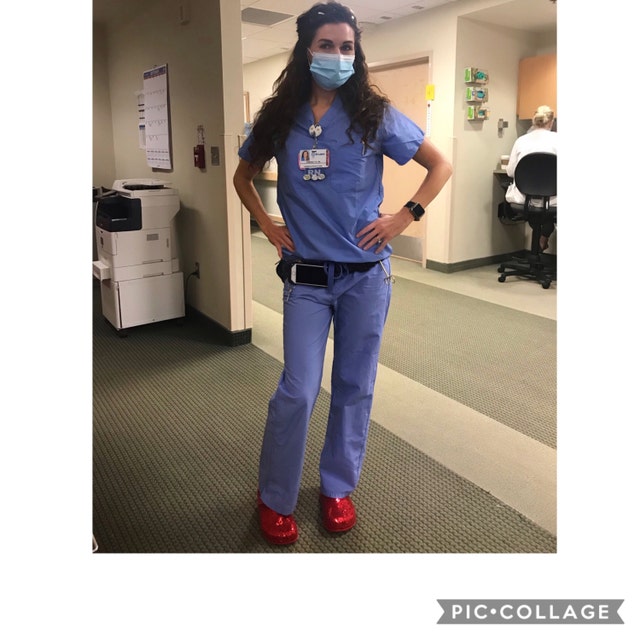 Crocs: Original vs. Fake
Now you know the answer to the question, "Where are Crocs made?" But you still don't know how to tell if the shoes are authentic or just cheap copies. Don't worry; here is some info that can help you.
Check Out the Tags – The Crocs company stamps a unique barcode on every pair of shoes it sells. If you suspect that you bought fake Crocs, check the barcode to see if it is identical or similar to the ones on other pairs of Crocs.
Color of the Crocs – Crocs manufactures its products in several colors, depending on the shoe model. For example, the Crocs On The Clock Slip-Ons are available in only two colors—white and black. In some cases, stores that sell imitation Crocs products will try to pass them off as the real thing. You can spot these rogue retailers pretty quickly by checking to see if they have the same color selection as the genuine Crocs website.
Circulation Nubs – Real Crocs have little nubs on their footbeds that massage your feet, thus enhancing blood circulation. The fake ones, unfortunately, don't have this feature.
Crocs Shoe Size – Fake Crocs are usually smaller than their original counterparts of the same size.
Crocs Logo – Every authentic Crocs shoe has an embossed logo of a crocodile with three fingers on each forefoot, two eyes, and six identical bumps on its back. The Crocs with these features are authentic, and you can feel confident about your purchase.
Materials Used – While the original Crocs are produced with lightweight, slip-resistant materials and are durable, fakes are manufactured with cheap rubber, which is why they're usually heavy and slippery.
Increasing Production of Crocs Shoes
Crocs aims to maintain high demand for its products by keeping the amount of stock low. If there is too much supply in the market, interest among customers will drop, and the popularity of the shoes will wane. This, in turn, will discourage faddists from patronizing Crocs and cause the brand to suffer a decline in profits. And if that happens, we won't be asking, "Where are Crocs made?" We'd be wondering where the heck they went.
The company prefers to focus on long-term strategies, even if it means damping production to maintain the brand's exclusiveness and uniqueness. In fact, Crocs' sales doubled after they cut back on production in 2006.
Shrinking Supply
Customers are attracted to this brand because of its limited availability. Since the brand has only a few retail outlets, customers rush to their local stores, hoping to get a pair of shoes before they run out.
Defying Line Extension
For customers, Crocs has unending options. Its footwear is made in many styles, colors, and textures to meet different needs.
The main selling point of Crocs is their functionality, not their appearance. This is the primary reason why most people choose to wear this brand of shoes.
Focusing on Major Consumers
Originally a shoe company geared toward sports enthusiasts, Crocs has expanded its production to suit the needs of every user. Designed for kids, workers and athletes alike, Crocs shoes are comfortable and perfect for everyone.
Expanding Internationally
This shoe brand understands the power of targeting the global market. But it started in one country and then grew outward. Crocs utilized its capital to develop production factories in China, which allowed them to take advantage of lower costs while still maintaining high quality.
A Large Retail Network
The footwear company Crocs has a significant retail presence worldwide. It has 150 stores in the United States alone and many more in countries that include South Korea, Russia, Japan, China, Australia, Singapore, Germany, Canada, and Puerto Rico.
If you want to buy these shoes, your best bet is to deal with reputable retail stores. To find out where the nearest Crocs store is, check their website.
You can check out reviews of existing customers who've bought Crocs shoes. These reviews are easily accessible all over the internet.
There are some stores that sell Crocs at cheap prices. If you are doubt about its actual cost, you can check its actual price online. You may also distinguish the authentic from the fake one by checking its features, and of course, referring this article on "Where are Crocs made?" anytime you're not sure of the authenticity of your Crocs
Try These Shoes. They Will Change Your Life.
Step beyond the expected and discover more with Crocs. Iconic, comfortable, and fun, you'll be amazed by their reasonable price and quality. Get one today!
Related Articles