Comfortable. Easy to pair. And trendy in some places, if you're into that sort of thing. With so many styles and colors to pick from, it's easy to see why Crocs™ has managed to win over so many hearts (and feet). That being said, there are a few things about how to wear Crocs straps before sporting them in public for all to see.
The Crocs strap can be worn across the top of your foot or the back of your heel. If you like the comfort and feel of a clog, wear your Crocs strap across the top of your foot. If you need more support or traction, move it behind your foot across your Achilles tendon in a "4-wheel drive mode."
Let's look at some finer details of the Crocs strap, including how to wear, fix, shrink, and more.
Crocs shoes are designed to be worn anytime, anywhere. If you love outdoor sports, Crocs will give you the comfort and support you need while running, kicking, or walking. And if sports are not your idea of fun, Crocs offer heavenly cushioning that your feet need to carry out their tasks.
Wearing Crocs Strap
Here are some tips you might find helpful for using the Crocs strap to its full potential:
Wear the straps across the top of your feet – Some people like this style because it's a good match for certain outfits, such as high-ankle slacks, shorts, and skirts.
Sling the straps across your Achilles tendon – Perfect for outdoor activities, this styling method provides a secure fit for users' feet and allows them to focus on having fun.
Please note that every Crocs clog has a single strap on both sides for support. The strap can sit on the front the back of your foot, depending on what type of socks you are wearing.
If you are wearing thick socks, it is best if the straps go forward so that there is more room for your feet in your clogs. On the contrary, if you are wearing thin socks, wear your straps across the back of your heels.
Crocs OffRoad Sport Clogs (check pricing here…)
Crocs Bistro Pro Literide Unisex Clog
Exploring Crocs Straps
Imagine rocking your favorite pair of Crocs sandals when you're out with friends and one of the clog's strap snaps. This is an unpleasant situation that many people have experienced, but it's easy to fix.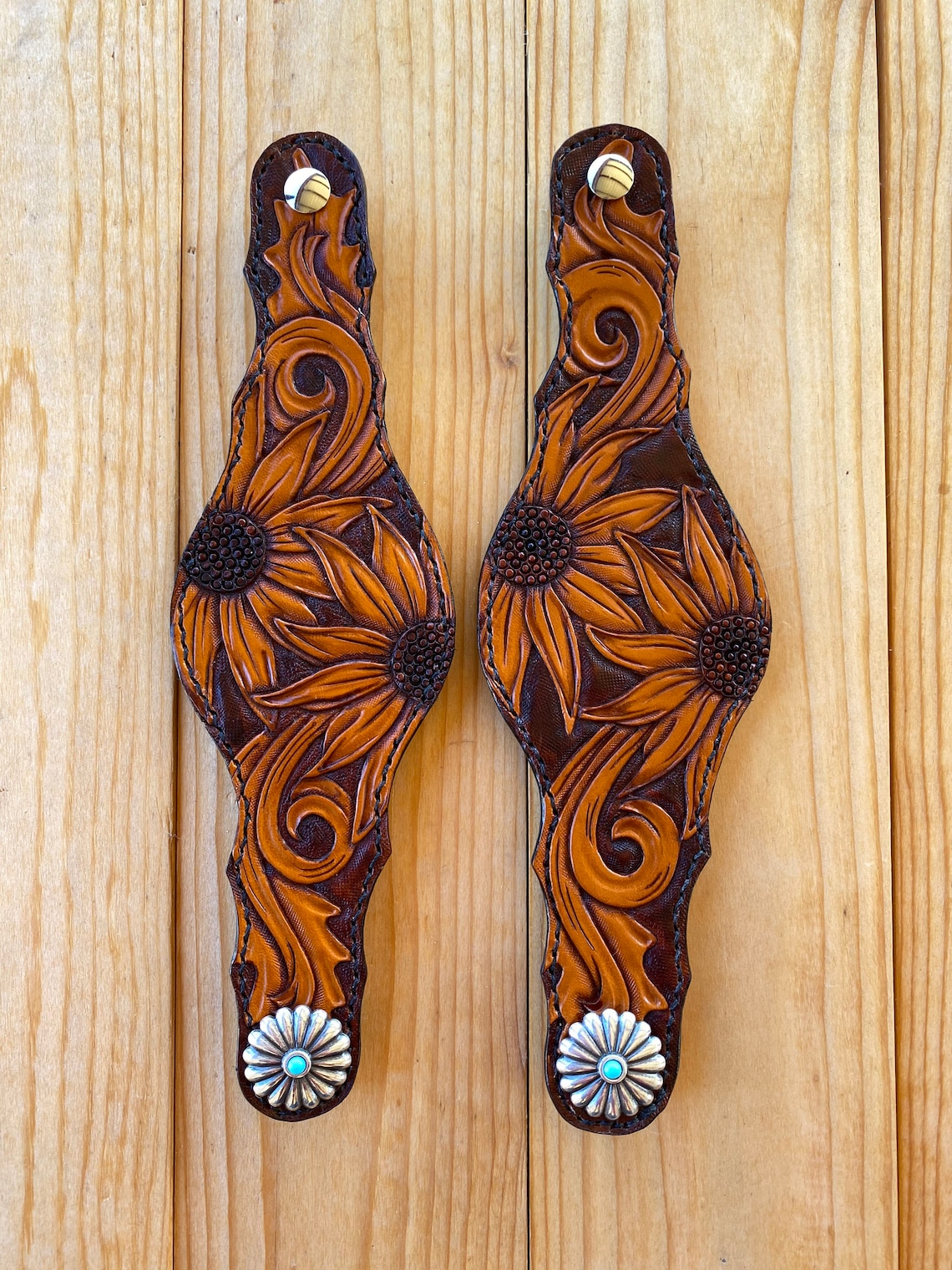 The first step in replacing your broken or missing Crocs strap is to gather everything you need for the replacement.
When replacing the Crocs straps, use straps that match the size of your shoes. If not, you may not be able to replace the straps successfully.
To remove a current strap from your Crocs clog, press down on the black button with your hand. Then gently tug at the end of the strap secured to the button, tweaking and prodding it until it comes off the button.
Place one end of the strap (both ends have holes) on the face of the button. Tug that end over the button and stretch it so that it slides and fits around the button. Repeat these procedures on the second end of the strap.
If you bought an authentic pair of Crocs, you'd notice a "Crocs" inscription on the backs of the straps. Ensure that the inscriptions on both Crocs straps you're using for replacement face the same direction.
Make sure the new straps are held in place. If they aren't secure, you may not be comfortable wearing your just remodeled Crocs.
Repairing Crocs Straps
One of the great things about Crocs is that you can swap out their straps, so if you've got a pair of old shoes sitting around, you can make them look new again by swapping out their straps. In case you can't get new Crocs straps, you could try some tricks to repair damaged straps. Here's how:
Crocs Heel Strap (Native Indian Motif, click for current pricing)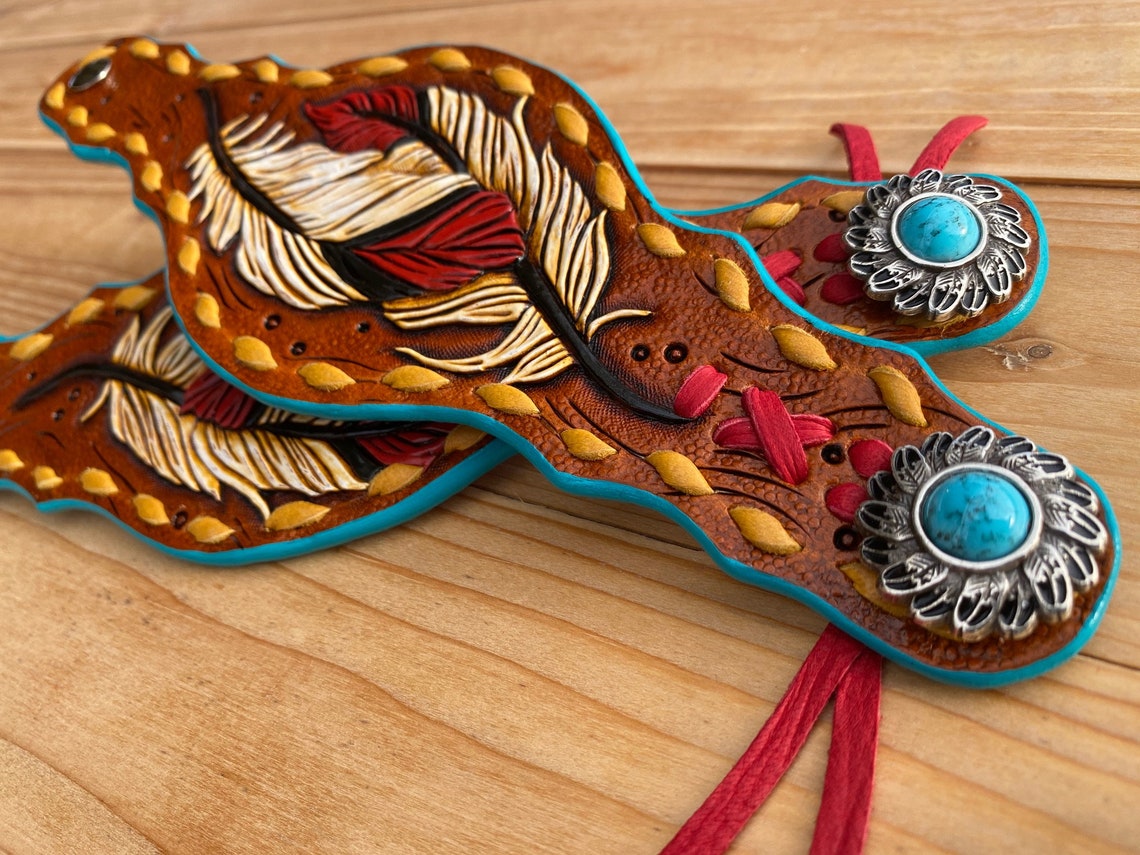 First things first, get some soft tubing and a Bungee cord. You'll need about 8 inches of tubing for a clog, but the length varies depending on the size of your clog. The bigger your Crocs, the longer the tubing you'll need.
Seal one end of the Bungee cord by holding it close to an open flame, e.g., a candle or lighted matchstick. Repeat this step on the other end.
If any of the rivets of the clog are still alive, snap them away with a strong pair of kitchen scissors.
Pass the Bungee cord through the tubing.
Loop each end of the Bungee cord through their respective rivet holes.
If you prefer a single loop, you can tie the part of the cord that sticks outside the rivet hole in a firm, square knot. If you'd like the new strap to be more springy, loop the cord twice.
Always test the tension of the strap with your fingers before knotting it. That's it!
Adjusting Crocs Straps
To adjust the Crocs straps, hold the heel strap with your hands. Slowly stretch it out until it fits your feet.
If you adjust the Crocs straps too tightly, your feet may feel uncomfortable. Some people adjust the straps to their maximum setting, and as a result, they feel very uncomfortable, especially outdoors. Since Croc shoes are popular among sports enthusiasts, it is vital to keep this in mind.
Whether you are young or old, there is a perfect strap for you. No matter your tastes, there is a strap for you. Regardless of your outfit, you can find a Crocs replacement strap from a dazzling selection of colors and patterns available online.
Ready to take some home? Explore the collection now. The Crocs sandal has a way of letting you "be all that you can be" – whether it is while celebrating birthdays, holidays, and other special occasions with family and friends or just sitting back and enjoying the good things life has to offer.
Related Articles