Crocs has sold 700 million pairs of different styles of shoes in the past decade—that's more than 100 pairs per minute! But despite its already wide range of products, consumers are still asking if the company offers one more thing: insoles.
Crocs, Inc. manufactures several insoles for shoes, including the Rx Silver Insoles and Crocs Insert Footbed.
Crocs insoles are backed by proprietary technology and rigorous testing, ensuring maximum comfort and support. Don't just take my word for it. Tens of thousands of medical professionals are happily endorsing Crocs insoles, particularly the Crocs RX Silver model.
What is a Crocs RX Silver Insole?
Crocs RX Silver Insole is a removable footbed placed inside the shoe to provide extra, pleasurable, and desired support. Inserting the Crocs RX Silver Insoles in your shoes will not only help improve the quality of your health but also provide you with exceptional comfort on your feet. It's time to switch!
Why Is Crocs RX Silver Insole Popular?
Crocs RX Silver Insole is a top-selling shoe insert due to its excellent features and advantages, which include:
Ideal for People with Foot Conditions
People who have sensitive feet know how uncomfortable they feel. Between foot problems like plantar warts, arthritis, or athlete's foot, the pain can last for days. But Crocs RX Silver Insoles can help you walk comfortably and back to total health. If you or your loved one suffers from foot-related issues, try using Crocs RX Silver Insoles.
Arthritis-friendly
Do you have arthritis? If you use other insoles, it may cause more problems than you are experiencing. Crocs RX Silver can help you relieve your pain in just a few days without any side effects.
Available in Different Sizes
You wouldn't wear the wrong size of shoes, so why wear a pair of insoles that don't fit? Crocs offers the Crocs RX Silver Insole in different color combinations, so you're sure to find the right fit for anyone on your shopping list.
If you need help choosing the right size, contact the company's customer care reps, who'll be more than happy to walk you through the process from A to Z.
Made with Croslite Ag+
The Crocs RX Silver Insole is designed with Croslite Ag+, which naturally resists odor. This insole not only keeps your feet healthy but also prevents smelly feet, skin rashes, fungal infections, and other foot-related issues.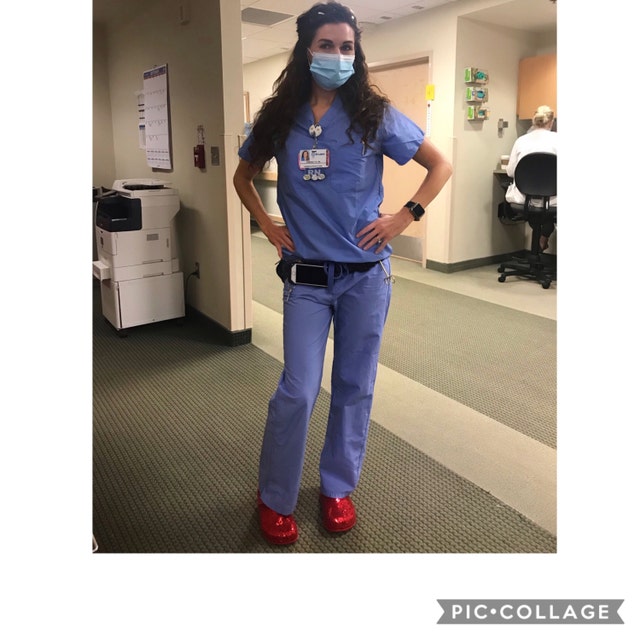 Tailored to Provide Extra and Convenient Cushioning
After long hours of standing, many people develop stress in their feet and ankles. A simple solution is to use Crocs RX Silver insoles which provide extra cushioning and absorb shock at heel strike. The American Podiatric Medical Association also approves these insoles as a tool to alleviate mild, moderate, and severe muscle fatigue.
Flexible Application
While there are a lot of insoles that you can choose from, Crocs RX Silver Insoles have earned an excellent reputation through their ability to work in many different types of shoes.
If Crocs insoles are too big for your shoes, you can always size them down with a pair of sharp scissors.
A High Level of Comfort
Crocs has engineered its insoles to be odor-resistant, anti-fungal, and antibacterial. The insoles are soft and shock absorbing, making them a pleasure to walk on. Crocs has also incorporated an orthotic heel cup into the product to provide the highest level of comfort possible for your feet.
Other Notable Features of Crocs RX Silver Insoles
Croslite Ag+ is Rich with Nano-Silver Ceramic Crystals
Thanks to the nano-silver ceramic crystals embedded in their Croslite Ag+, Crocs RX Silver Insoles can help kill harmful strains of fungi and bacteria. When used in your sneakers, work boots, and other pairs of shoes, the risks of suffering from any foot infection are lower than expected.
Designed with Circulation Nubs
If you love wearing high heels, but hate the strain they put on your legs, look no further than Crocs RX Silver Insoles. These insoles add a beautiful silver comfort to any shoe and will help reduce pain, stress, and fatigue in your legs.
Prescribed by Podiatrists and other Experts
Crocs insoles are the most advanced, doctor-recommended insoles. Not only are these insoles incredible, but they are approved by the United States Department of Health and the American Podiatric Medical Association.
Available with Ventilation Portals
In addition to the brand's signature circulation nubs, Crocs RX Silver Insoles have ventilation portals that can keep your feet cool and dry all year.
Best for Sportsmen
A comfortable pair of insoles can make a good game even better. With Crocs RX Silver Insoles, your feet can enjoy just the right amount of cushioning for any sport.
Cost-effective
Crocs RX Silver Insoles are the perfect quality and price combination for people who want to enjoy all the comfort and support of a new pair of insoles but not break the bank.
Long-lasting
Instead of purchasing insoles repeatedly, try Crocs RX Silver Insoles. These insoles are sturdy and designed to last for months at a time, helping you save money and avoid other unnecessary expenses.
Conclusion
The end-all insole is non-existent, but the Crocs RX Silver Insoles are on their way to becoming the best insoles you can get today.
If you have any questions about the insoles or need help, with choosing the right pair, please feel free to contact Crocs' customer service representatives, who will be happy to answer your questions.
Related Articles