One of the first questions that people ask me when they find out that I write about Crocs is, "Do Crocs have a heel?" Or sometimes they ask, "Are Crocs comfortable to walk in?"
Classic Crocs clogs—with their short heel and flat sole—are not considered true heels, but they are indeed flats. The heel cup keeps your foot in place, and Crocs offers a variety of wedge-heeled styles, from flip-flops to slip-ons.
There are many different styles of Crocs. Let's look at each style's heel, shall we?
Below is the list of Crocs we'll discuss (click on them to see the images and descriptions on Amazon):
Please note that the list above isn't exhaustive. Crocs is constantly rolling out new models of shoes, and you'll want to stay up-to-date on the company's innovations by following their social media accounts or visiting their website.
Why Do Crocs have a Heel?
Crocs are comfortable and durable footwear for people of all ages. They are known for their breathability, functionality, performance, and longevity. Their low heels make them particularly popular with people who dislike high-heeled shoes.
For women who want to make their legs look longer and sleeker, there is the option of wearing high heels. However, classic Crocs clogs can provide the same benefit and a million other advantages—without straining your ankles and feet.
What are the Benefits of Low-Heeled Crocs?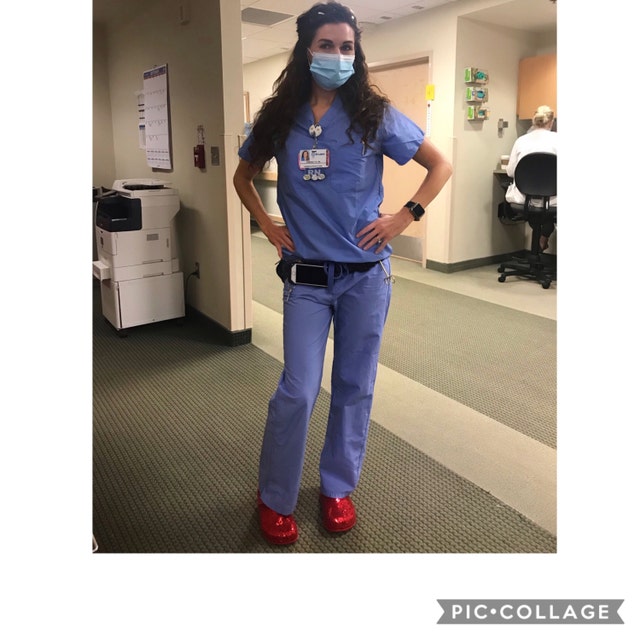 Proper Support for your Arch
Although traditional flats are lightweight, comfortable and a dream come true when you need to dash to the train station ten minutes before resumption time, they're fully capable of bringing you foot problems such as blisters and fallen arches. Fallen arches are the worst! Whether you're walking, running, or dancing, every step is sheer agony.
In contrast, wearing low-heeled Crocs clogs is considered to be an all-anyway game changer and the best way, to an extent, to get rid of all foot-related problems.
The flawlessly made shoes with ergonomic orthotic-friendly heels are great for reducing discomfort and stress on your heels. Coming with cushioned insoles, heel cups, and slip-resistant outsoles, they're practical for active work life.
Reduce the Risks of Suffering From Ankle and Back Pain
Everyone needs a pair of comfortable shoes that they can wear all day. But if you choose flat shoes, which don't offer much arch support, you're likely to experience back and ankle pain because your feet are not positioned correctly.
When people wear high-heeled shoes for a long time, the pressure in their lower back increases. Uncorrected, this can lead to spondylolisthesis, a condition wherein a vertebra slides over another, which may cause severe pain and even nerve damage.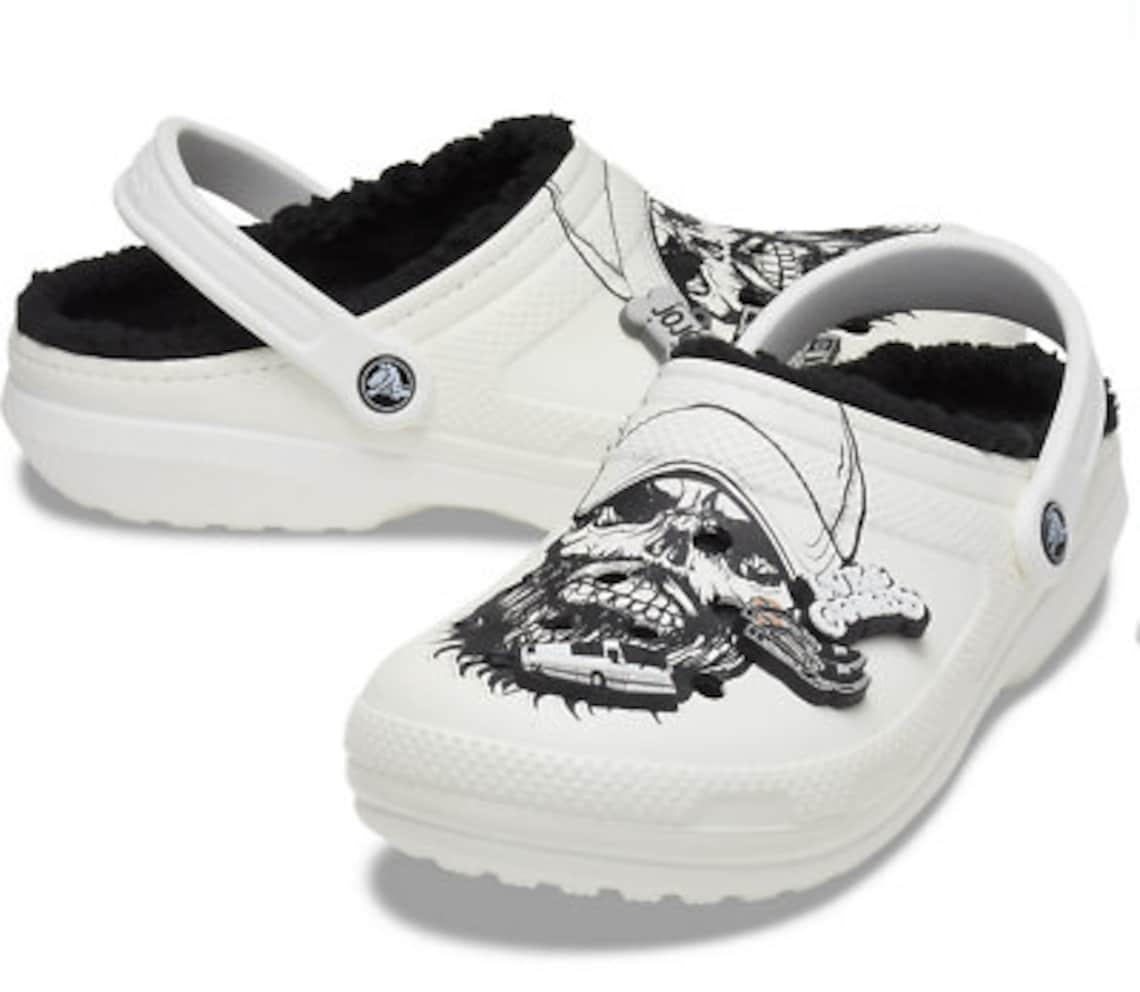 If left untreated, the pain can increase until it becomes unbearable. Have you ever considered wearing Crocs and other low-heeled pairs to help reduce the discomfort of back and ankle pain?
Improve Balance
High heels do more than make your legs look longer and sexier. They also help you focus on your posture and poise. Imagine yourself wearing calf boots, stilettos, or wedges – doesn't it give you the confidence to carry on with the day? But overworking the muscles in our ankles—as you do when you wear high-heeled shoes—creates excessive tension on your legs that negatively affects the stability and balance of your feet.
Crocs shoes were designed with supportive heel cups to relieve achy feet caused by the daily grind. Whether you're running errands or hosting an extravaganza, they're the most comfortable shoe in your closet. Walk in Crocs, and you'll never want to walk in anything else again. The shoes provide stability and comfort, thus reducing the recurrence of falls and back pain.
Minimize the Appearance of Varicose Veins
Although more research is needed to show a definitive link between the appearance of varicose veins and the use of high heels, many experts believe that this correlation exists.
Wearing a stiletto heel, for instance, places a great deal of pressure on the legs and can impede blood flow. As a result of this decrease in circulation and transport of blood through the body, varicose veins, also known as varicosities, are more likely to develop.
Varicose veins are the most common vein health problem affecting the lower legs. They occur when blood accumulates in your veins instead of journeying to your heart. As a result, your veins may dilate, twist, or enlarge. In severe cases, you may experience painful swelling, intense itching, burning sensations, and sometimes internal bleeding.
Did you know that Crocs can minimize the appearance varicose veins? Some time ago, my colleague's varicose veins were so severe that she could hardly walk without crutches. However, one day she told me she did not suffer from the pain anymore after wearing Crocs. In the beginning, I was very skeptical, but I found it helped in reducing venous swelling, restoring blood circulation, and preventing further veinal inflammation.
What Are the Other Types of Low Heeled Shoes the Company Provides?
In addition to the classic clogs, Crocs offers many other shoes with low heels, meeting the needs of different people. Some of these styles include:
Sandals
Sandals (see Amazon for pricing) are a favorite of men, women, and everyone else. Like clogs, sandals provide enough arch support because of their low heels and deep heel cups.
If you're tired of tripping over your laces, or if you want to avoid tying and untying them when you're hurrying to work or crashing on your sofa after a long day, you should buy a pair of our quick-release shoes. They are lightweight, easy to pack, and 100% lace-free.
Sneakers
Crocs Literide sneakers (check Amazon pricing) are another style of low-heeled shoes from the company. These sneakers provide proper arch support, helping you avoid back or ankle pain.
The brand's new collection of sneakers is winning everyone's hearts. This is mainly because they're durable, fashionable, and stylish. You can also use them for a wide range of outdoor events such as golfing, boating, and many more.
Loafers
Your wardrobe is not complete if you do not include these loafers from this brand. Like the other Crocs shoes, these were also developed through years of rigorous testing and research to provide comfort and convenience to every user. These loafers are great for summer days and nights, when you need something that looks stylish, supports your foot arch correctly, and does not cause ankle pain.
Does Crocs Offer High Heel Shoes?
Crocs offers high-heeled shoes that can be worn to formal events, such as weddings and business presentations. Here are some examples, but this list shouldn't be considered comprehensive.
The variety of wedge heights means you can have a pair of wedges that suit your taste, whether you are looking for a simple height boost or something even higher.
How High are Crocs' Heels?
Crocs are much less high-heeled than you might think. Their heels are only an inch tall, which is why they are recommended for anyone suffering from lower back pain, varicose veins, or other foot problems.
Are you looking for a shoe that is lightweight and fashionable? Are you suffering from foot pain or recovering from foot surgery? Do you want an affordable, comfortable shoe with arch support? Experts and loyal customers agree that Crocs can help with any of the above concerns.
But before you purchase a pair of Crocs; consult with a podiatrist to ensure they are the right fit for you. While this may require an additional cost, it can save you time, energy, and money in the long run.
Is the Heel Enough to Provide Arch Support?
Yes, Crocs provide adequate arch support, and although the shoes are neither stylish nor aesthetically pleasing, they do have an excellent therapeutic effect on people of all ages.
Is the Heel Safe for People with Different Needs?
Although Crocs are safe to use, you should seek advice from a licensed podiatrist or other medical professionals before using Crocs. I know this note of caution sounds unnecessary, but you'll be glad you took it to heart.
Order and Wear Crocs Today!
Whether you stand all day or just some of the time, office footwear is crucial to your health and well-being. When shopping for the right pair, choose shoes with padded heels, arch support, and antimicrobial liners that help prevent odor, such as Crocs.
Outfit yourself in healthy Crocs clogs, sneakers, loafers, or sandals, and your comfort will increase dramatically.
Related Articles