Picking the best Crocs for healthcare workers is more than just nostalgia; it's a decision you'll live with every day, and it needs to be the right one. There are many different models and styles of Crocs for healthcare workers, so how do you choose? Follow my lead.
The Crocs Rx footwear line is designed specifically for healthcare workers, encompassing Crocs On-The-Clock Work Slip-ons, Specialist II Clogs and Neria Pro II clogs. Medics can also wear the Bistro collection of Crocs which includes the Bistro Pro LiteRide clog and the Bistro Graphic clog.
Fortunately, all the shoe models listed above offer exceptional cushioning to alleviate the physical stress of standing and walking all day.
Here are a few Crocs whose footbeds provide extra support for your arches.
If you want to walk on slippery surfaces but don't need extra support for your arches, these other models could work well for you.
The Crocs shoes featured in this article will help healthcare workers perform their duties and responsibilities to their maximum potential.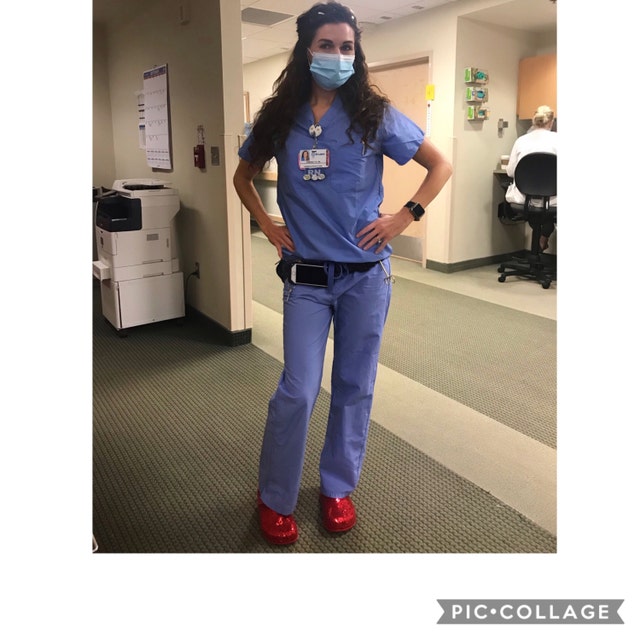 When you're a healthcare worker, whether you're working in a clinic or a hospital, or in an office, finding the best-looking and most comfortable Crocs shoes is a must. Let us look at the Crocs shoes recommended for healthcare workers in medical facilities.
Crocs Women's Neria Pro II Work Clogs
Designed specifically for women healthcare professionals who work on their feet for a couple of hours at a time, the Neria Pro II Clogs provide your feet with room to breathe and offer a snug, secure fit while you're standing, walking, and even sprinting toward an emergency.
Asides that, these shoes ramp up the support of your foot arch, allowing you to go throughout the day without pain, and their patented Crocs Lock treads make it hard for you to slip on slick surfaces. In addition, these shoes are easy to clean—all you need is water and soap.
Crocs On The Clock Slip-On For Medical Professionals
Medical professionals, such as nurses, surgeons, and non-medical workers whose duties require much standing and walking, like baristas, can benefit from Crocs On-The-Clock Work Slip-ons. These shoes are slip-resistant, have enclosed toes and heels that protect the feet from spills common in the workplace (like coffee grounds), and are extremely comfortable.
This pair of Crocs is available in neutral colors—white and black, but it affords extreme wearer comfort with its Croslite foam composition and well-cushioned footbeds.
The Specialist II Clog
This clog, unlike the Neria Pro II, is suitable for men or women. It has a thicker metatarsal area, a contoured footbed with enhanced arch support, an enclosed heel and toe box that meets workplace standards, and a relaxed fit custom design.
The manufacturers adapted these features for all users, especially healthcare workers who stand on their feet for lengthy periods. Since Crocs shoes are designed to alleviate strain or pain on the feet, they will help healthcare professionals execute their tasks to the best of their abilities.
If you think that Crocs are the shoes for you, then you can purchase them online. Besides, they come in several colors, including plain black, blue and white, so you'll find something that suits your tastes and preferences.
Women's Crocs at Work Flat
Like in other Crocs models, the toe boxes and heels of Women's Crocs at Work Flats are enclosed, satisfying workplace safety requirements, and their arch support will ease your foot pain and take your idea of comfort at work to another level.
The ones above are just a few examples of the many kinds of Crocs that you can wear to work. You might also consider checking out some shoes featured below, as manufacturers tend to release innovative designs that may be better suited to your needs.
Crocs Bistro LiteRide Clogs
Healthcare professionals choose Crocs Bistro LiteRide Clogs due to their lightweight, flexible and comfortable construction.
Crocs Bistro Pro Literide Unisex Clog
The shoes are available at a reasonable price, and they feature Crocs' patented LiteRide cell foam, which is 40% softer and 25% lighter than the company's Crosslite foam. And their Matlite™ uppers provide an additional layer of cushioning for the lucky medic.
Women's Mercy Work Clog
The Mercy Work Clog has many of the same features as the Specialist II Pro clog, including enhanced arch support and a footbed, along with a Crocs Lock tread. They are easy to clean with soap and water, hence their ideality of use in laboratories and medical facilities.
The patented material of these shoes—Croslite—makes them lightweight, comfortable, and durable.
As the healthcare industry continues to be more demanding and fast-paced, Crocs shoes have become the preferred brand of footwear among nurses, doctors and other professionals in this field. The Croslite foam used in these shoes provides customized comfort, ensuring that your feet remain comfortable throughout your long shifts.
The shoes are also made of odor-resistant materials that don't produce bad smells. And cleanup is a snap since water and soap will do the trick.
Where to Buy the Best Crocs for Healthcare Workers
When you are ready to buy new Crocs, you can acquire them at a local store, through the Crocs.com website, or on Amazon. I've found that Amazon offers several colors that aren't available at local stores and is incredibly convenient if you do not wish to drive around to find a store that stocks the color or style you want.
While Crocs may not be everyone's first choice of footwear, they've certainly earned a place in the healthcare industry. Doctors and nurses alike can find the right shoe to fit their specific needs while having fun with their footwear choices!
Crocs and Healthcare Related Articles
Articles about Crocs and their uses